June 23, 2011
VES / Creativeheads.net Career Fair and Workshop
June 25, 2011 - Admission $25 (FREE to VES members)
Renaissance Hollywood Hotel & Spa from 9am - 5 pm
http://www.renaissancehollywood.com/index.asp
The Visual Effects Society and CreativeHeads.net have teamed up to produce the VES Career Fair and Workshop to be held this Saturday June 25th, 2011 at the beautiful Renaissance Hollywood Hotel and Spa located in Hollywood California from 9am - 5pm.
The Career Fair:
This partnership between VES and CreativeHeads.net promises to deliver a high value event for employers and jobseekers looking for the best talent or project the industry has to offer.
Apply in Advance to our Featured Studios:
Also Attending:
The Workshop:
Also, please join Side Effects, Adobe, and Autodesk for several WORKSHOPS throughout the day. Seating for these workshops is limited, so stop by the VES hospitality area at the check-in counter to sign up for specific workshops
---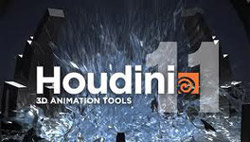 The Houdini Challenge: Everything starts with design! You have one hour to create a still or flying logo from scratch. Machines are first-come, first-serve, or you may use your laptop. Your logo will be judged on the following criteria:
How kick ass does it look?

Do you have the Mojo to create a network that is elegant and includes at least a few different Houdini contexts, such as SOPs, DOPs, and POPs?

Do you just slap on a material or do you create a cool shader to go with that kick ass logo?

How does your network flow?
Presenters / Judges
Aliza Sorotzkin - Global Training and Education Manager, Side Effects Software

Ari Danesh - Professor in Residence, Side Effects Software

Debra Isaac - Lecturer & Freelance Houdini Artist, Loyola Marymount University
John Moncrief - Side Effects Software
10:00AM - 10:30AM: Houdini video collage

10:30AM - 11:00AM: Customer Stories

11:00AM - 12:00PM: CHALLENGE + Intro to Procedural Based Workflow

12:00PM - 12:30PM: Student Video Collage

12:30PM - 1:30PM: CHALLENGE + Hybrid Fluids

1:30PM - 2:00PM: Customer Stories

2:00PM - 3:00PM: CHALLENGE + Particle FX

3:00PM - 3:30PM: Q&A - Houdini internships

3:30PM - 4:00PM: Houdini Video Collage
---

In these 90 minute sessions, senior Autodesk product specialist Mark Schoennagel will take you on a comprehensive tour of Autodesk Softimage revolutionary ICE (Interactive Creative Environment) technology. Softimage ICE is a powerful, node-based, multi-threaded visual programming language found as a complete feature set inside Softimage. From simple particle effects to authoring the logic of an entire physics engine such as "Lagoa," ICE gives artists and programmers unparalleled creative freedom. While focusing on creating stunning visual effects and deformations with ICE, Mark will also guide attendees through the simple process of importing and exporting these effects to and from Autodesk Maya.
11:00AM - 12:30PM: Session #1

1:00PM - 2:30PM: Session #2

3:00PM - 4:30PM: Session #3
---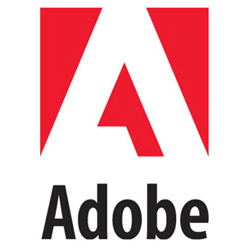 10:30AM - 11:30AM
DSLR and RED workflows with Adobe Creative Suite

1:00PM - 2:00PM
Effective Workflows with Creative Suite - Dynamic Link and Beyond

2:30PM - 3:30PM
Photoshop Extended and After Effects - A Great Partnership
Only $25 all access admission Register Now
VES Members can register for FREE through VES
Copyright 2011 CreativeHeads. All Rights Reserved.